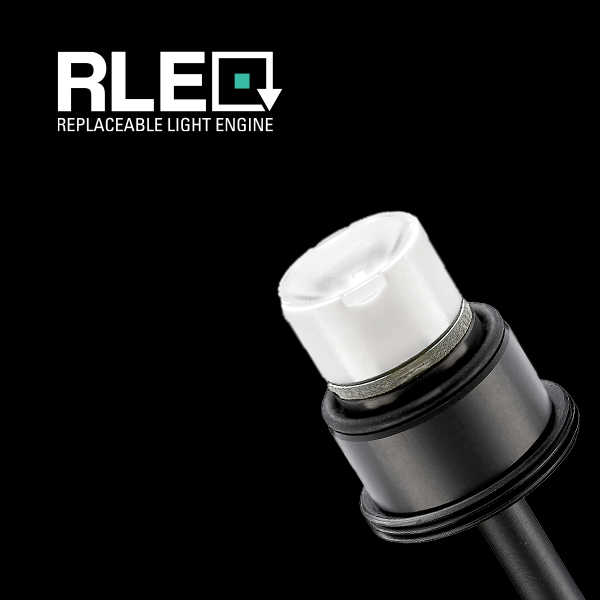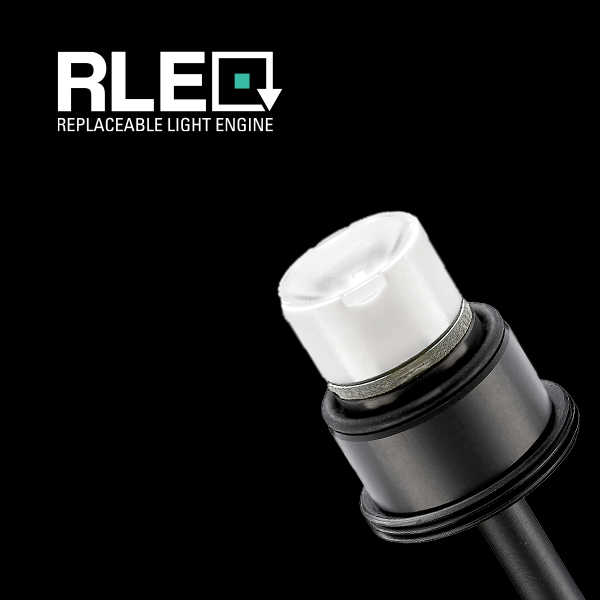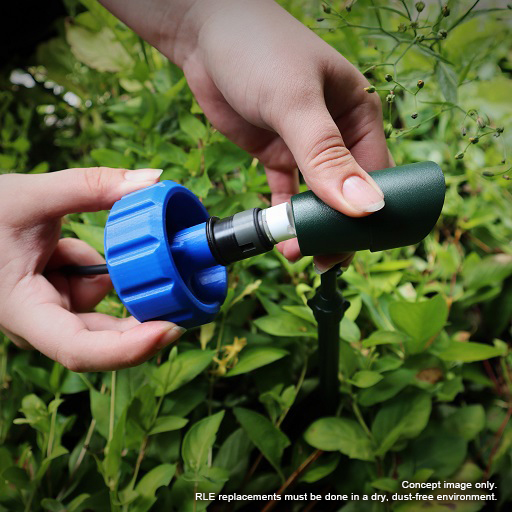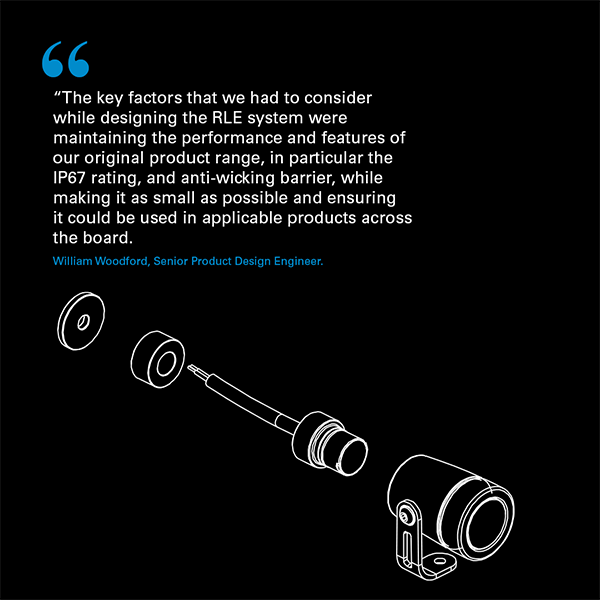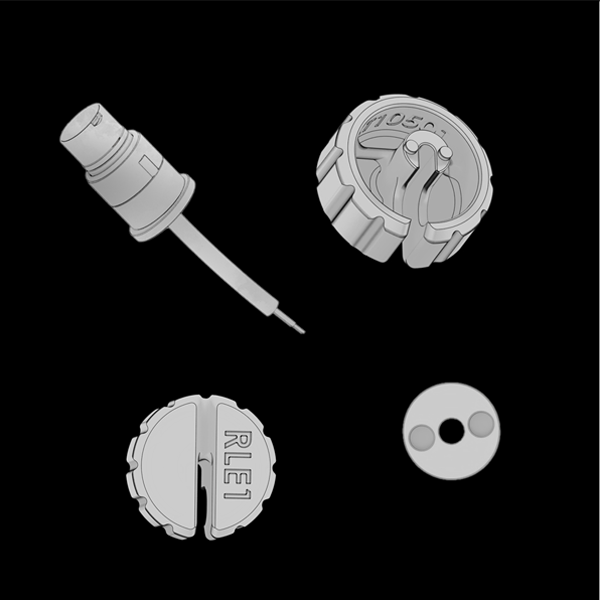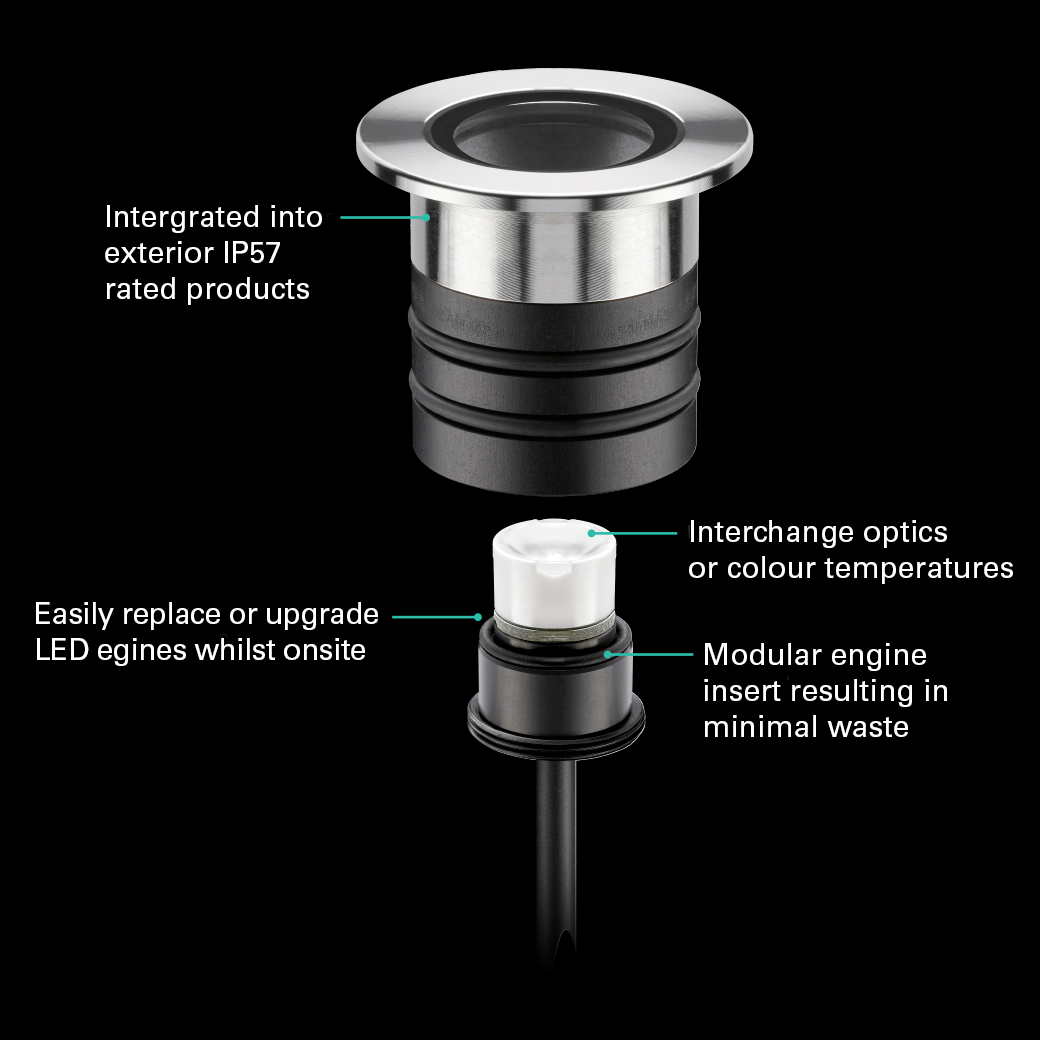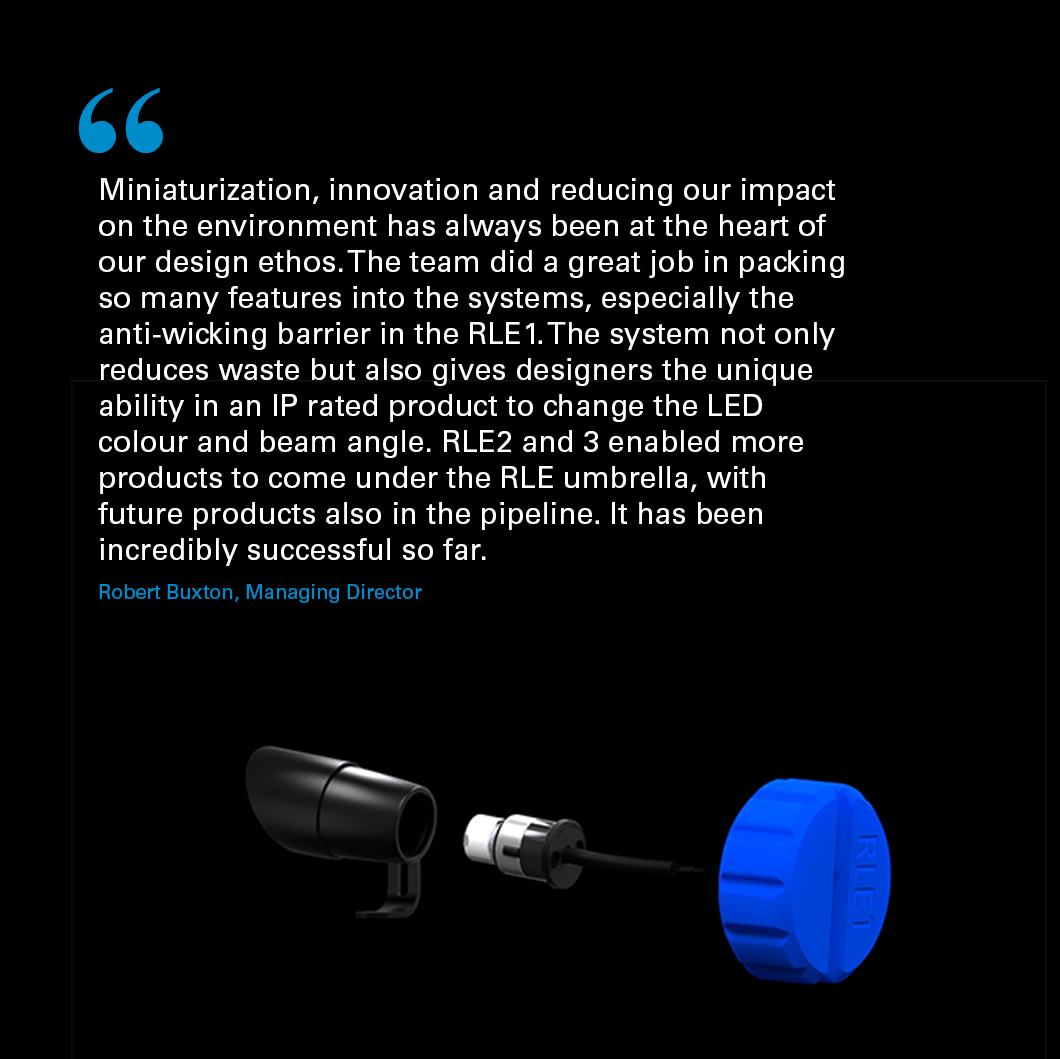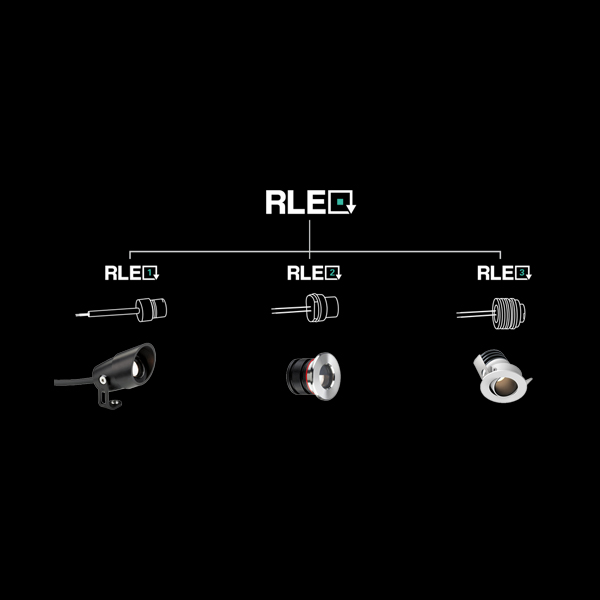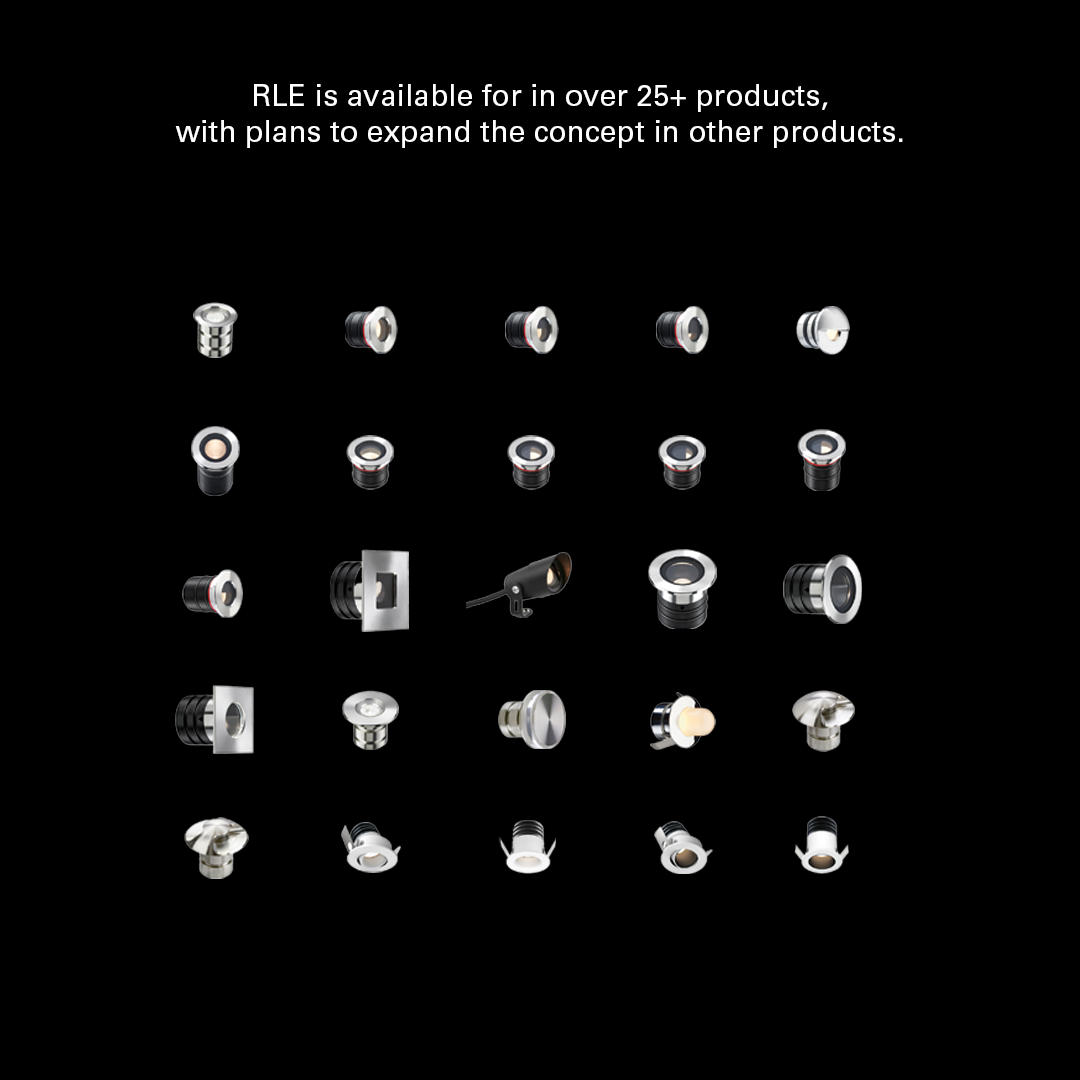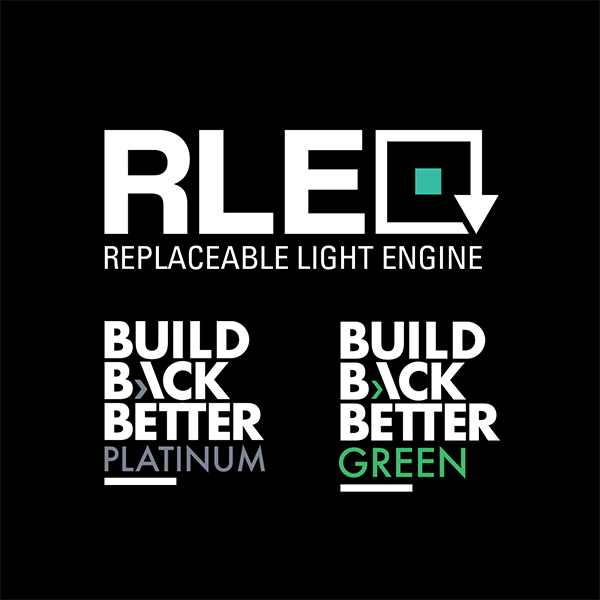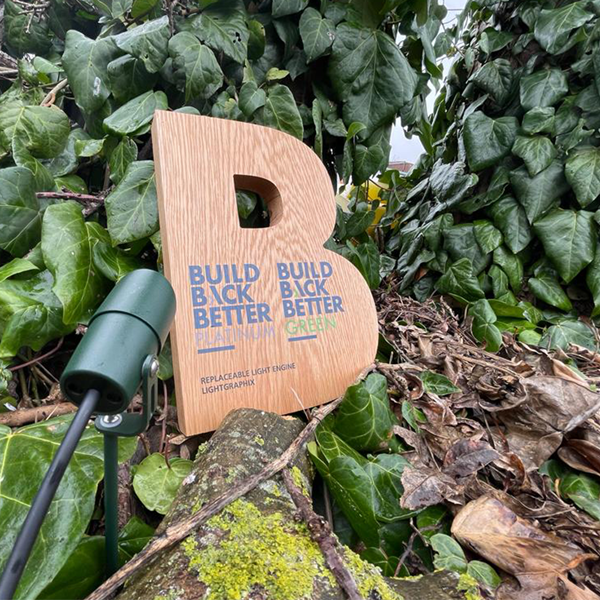 BLOG: Designing RLE
20th Jul 2023
We have been repairing and upgrading products since 1979 and have always had the ability to repair LED engines on larger and interior-focused products. Repairing miniature exterior rated products, however, has previously only involved re-using the bezel and disposing of the rest of the fitting, until a few years ago. In 2019, we started creating our Replaceable Light Engine, or "RLE", system: an initiative that allows customers to repair and upgrade their LED engines at any stage of their lifespan while enabling the reuse of fittings. It was developed to help us in our mission to decrease our environmental impact through sustainable activities as well as offering designers and end users the ability to repair and change the specification of the product.
Our goal was to develop a single, modular LED engine insert that includes the LED and optic, allowing replacements or upgrades to be done easily on-site with a simple tool. RLE eliminates the need to send the fitting back to us for repairs. The chosen configuration can be specified, ordered, and delivered to the site, with returned engine inserts then recycled by us.
Developing such technology, however, proved to have its obstacles: "The fundamental challenge this project presented was how to make the system as sustainable as we can, yet also allow the customer to repair or replace the components with ease. We aimed to reduce waste to an absolute minimum."
"The key factors that we had to consider while designing the RLE system were maintaining the performance and features of our original product range, in particular the IP67 rating, and anti-wicking barrier, while making it as small as possible and ensuring it could be used in applicable products across the board." – William Woodford, Senior Product Design Engineer.
We've encountered the challenge of scaling down our products in the past, particularly when creating our miniature range. However, maintaining high IP ratings was also crucial in the developmental phase. Our products are frequently used in harsh marine environments, and we have utilised our 40 years of experience to create a distinctive method of sealing them from water infiltration.
"We carried out extensive IP and long-term environmental testing to ensure our concept could hold up to our high standards. We had to be sure it would fulfil all its requirements while out in the field," said Woodford. We are the first manufacturer to implement an innovation of this kind across a miniature range of exterior products while maintaining an IP67 rating.
The system was released in June 2022. And now, a year from its launch, RLE is available for in over 25 products, with plans to expand the concept in other products.
"Miniaturisation, innovation and reducing our impact on the environment has always been at the heart of our design ethos. The team did a great job in packing so many features into the systems, especially the anti-wicking barrier in the RLE1. The system not only reduces waste but also gives designers the unique ability in an IP rated product to change the LED colour and beam angle. RLE2 and 3 enabled more products to come under the RLE umbrella, with future products also in the pipeline. It has been incredibly successful so far." – Robert Buxton, Managing Director.
The RLE project was commemorated in September 2022, with the win of two accolades from the Build Back Better Awards. In the lighting category, entries were individually assessed and ranked by a panel of 25 expert judges. We are proud that RLE achieved a Platinum-level award, regarded as an initiative that has the potential to transform our industry. Additionally, RLE was bestowed with a Green rating due to its strong sustainability values.
We have now released our full environmental report, where you can see all measures we have in place to reduce our impact on the planet: https://lightgraphix.co.uk/story?id=129