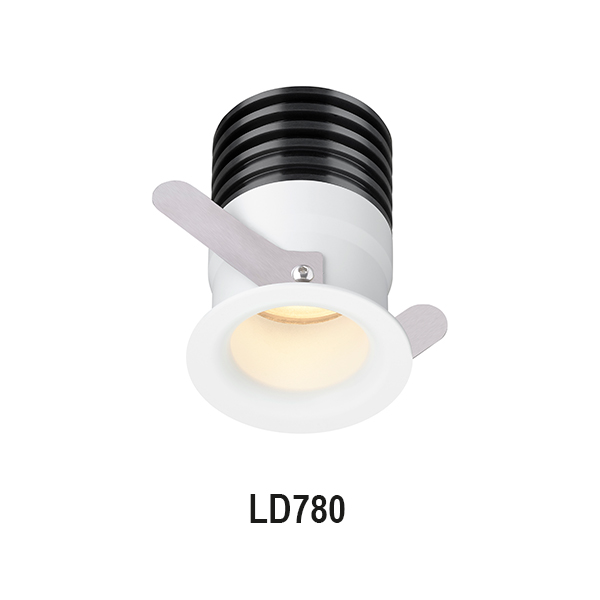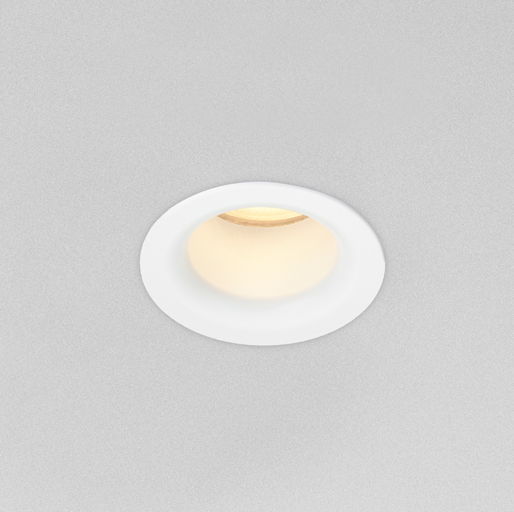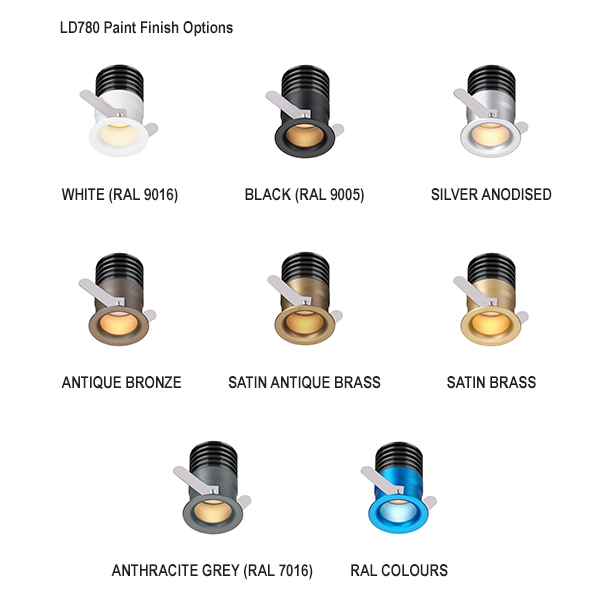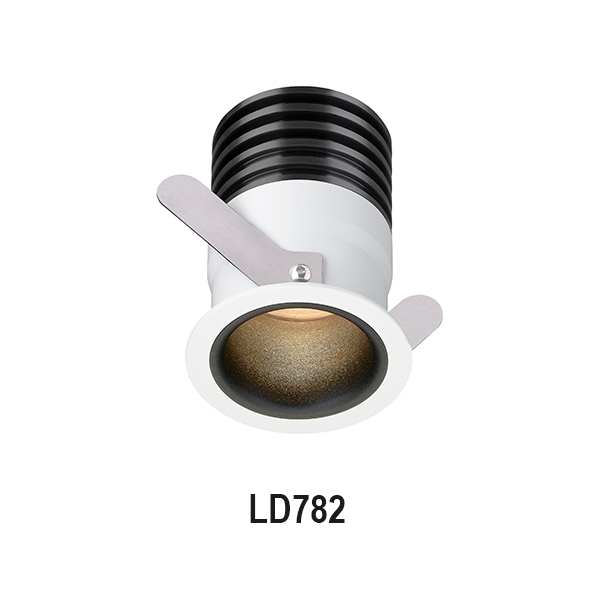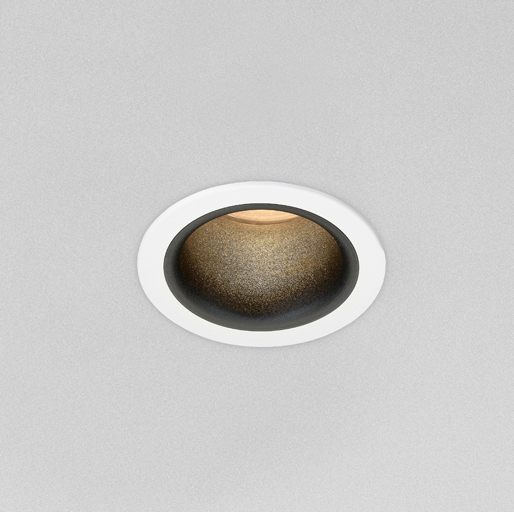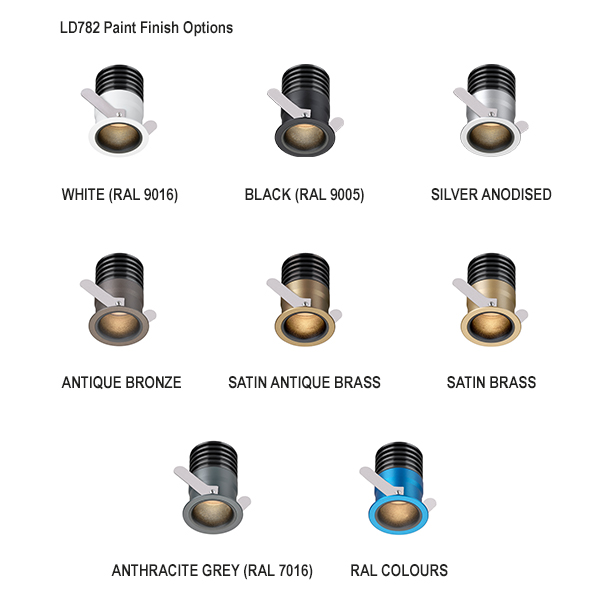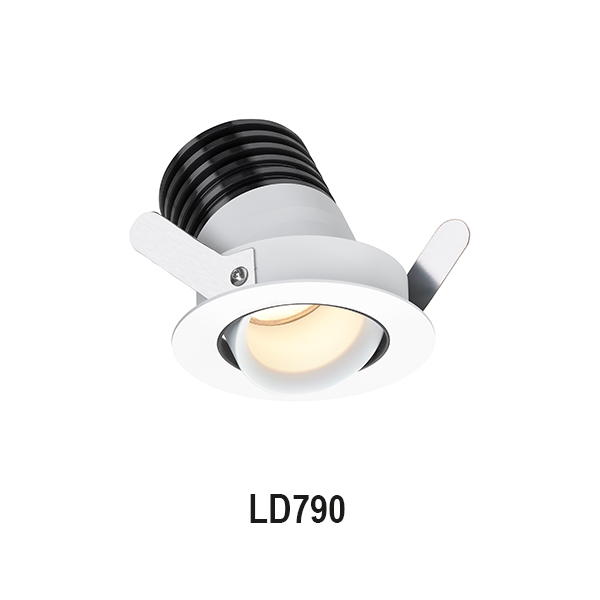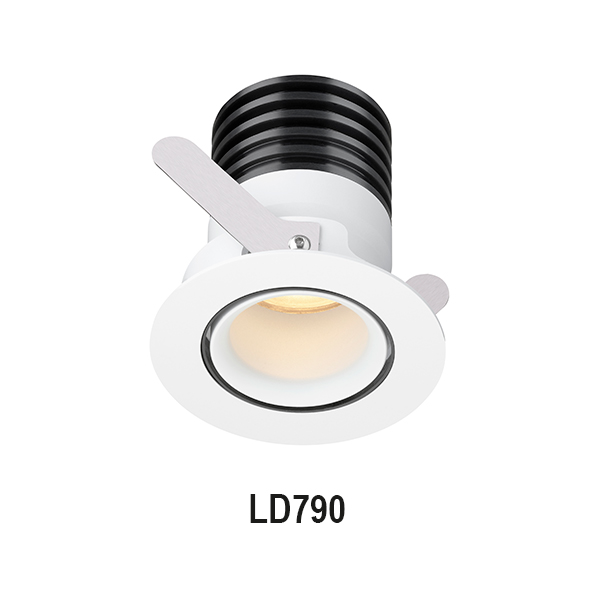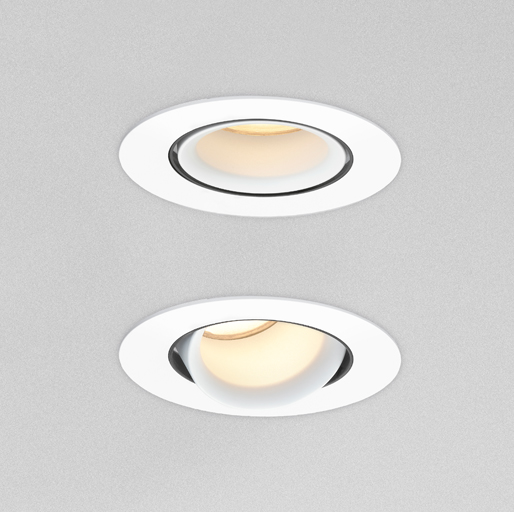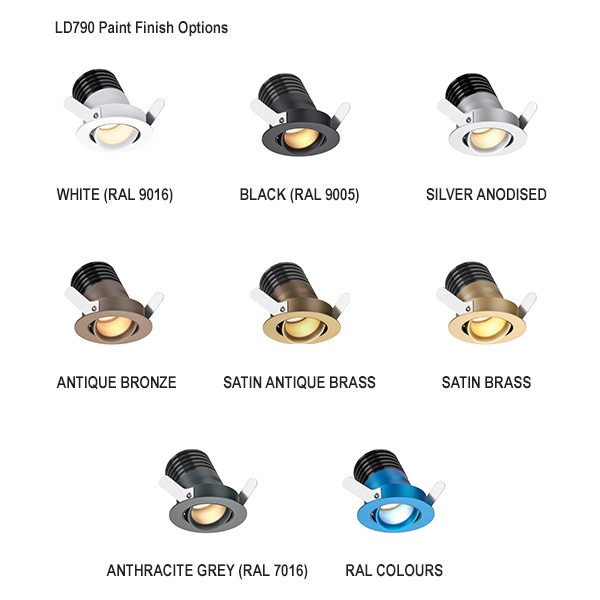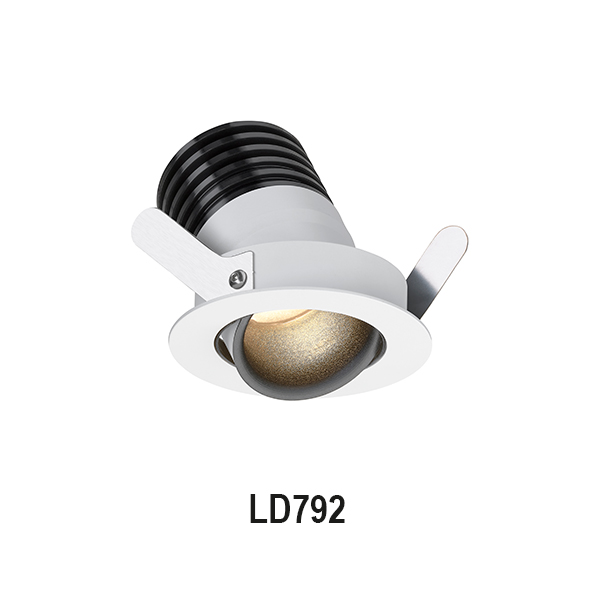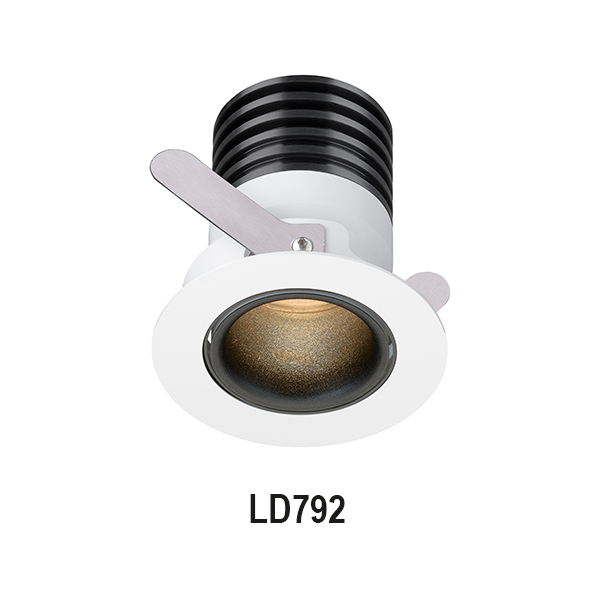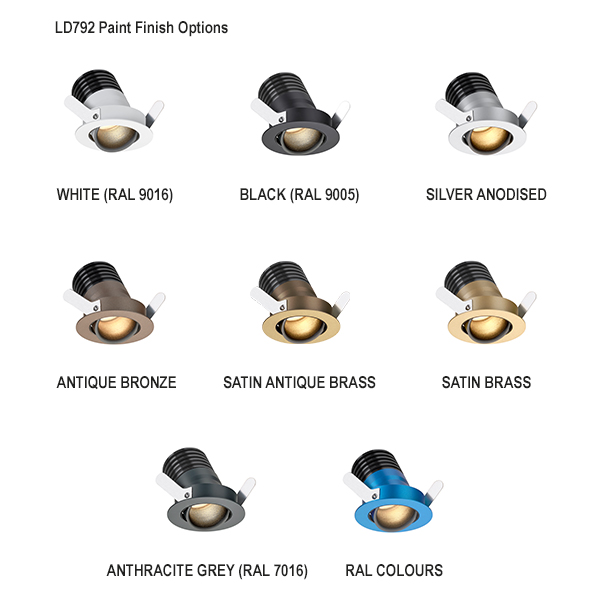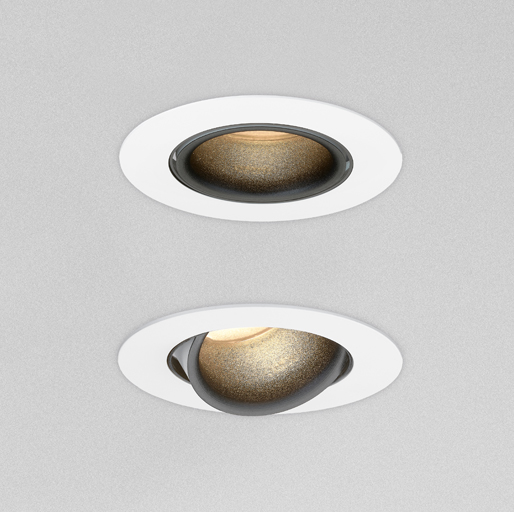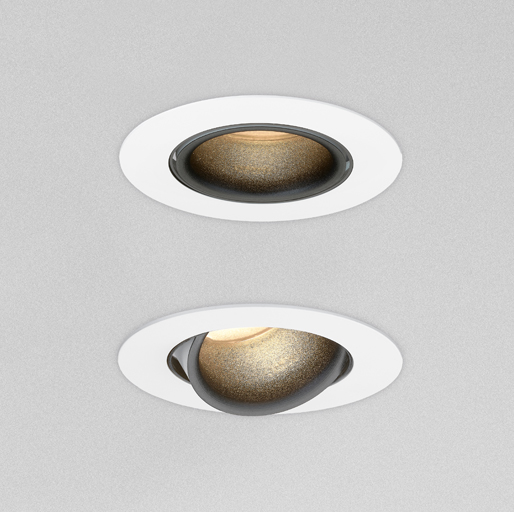 Meet our new compact downlight range!
12th Apr 2021
We are delighted to share the launch of 4 new fixed and adjustable compact downlights to complement our existing micro, miniature and high-power downlight solutions:
LD780 | Fixed, single colour downlight – view
LD782 | Fixed, 2-tone colour downlight – view
LD790 | Adjustable, single colour downlight – view
LD792 | Adjustable, 2-tone colour downlight – view
These exciting new additions consist of single colour, 2-tone, fixed and adjustable options, all rated IP65 to suit interior, exterior and marine applications.
There are 2 powerful LED engines available across the range delivering up to 400lm and offering colour temperatures between 2200K-5000K, as well as a variety of beam angles. This includes a super tight 10° narrow beam, ideal for illuminating columns and several medium beams for general downlighting.
Bezel diameters measure between just 46mm (fixed) - 60mm (adjustable) and house a single, deep recessed optic ensuring ultra-low glare, superior beam shape with no multiple shadows.
Our flexible finish options mean that a uniform design scheme can be achieved with a choice of single colour bezels or individual bezel and inner baffle colours, on both fixed and adjustable products. Adjustable versions have a tilt of up to 30° and allow ultimate flexibility when focusing the product.
Though compact in size, our 4 new versatile fittings provide optimum thermal and light output performance, with multiple engine and styling configurations that can be matched with LightGraphix uplights, wall lights and spotlights, to enable colour and beam consistency throughout the design scheme.
If you would like to arrange a 1:1 demonstration over Zoom or request a sample of one of our new products, please email [email protected]
We will be holding a 20 minute, LightGraphix LIVE 'Introducing compact downlights' webinar @ 12pm on the 28th April 2021 to talk you through these new products and give you an opportunity to ask questions live on air. If you would like to attend, please sign up below. We hope to see you there!