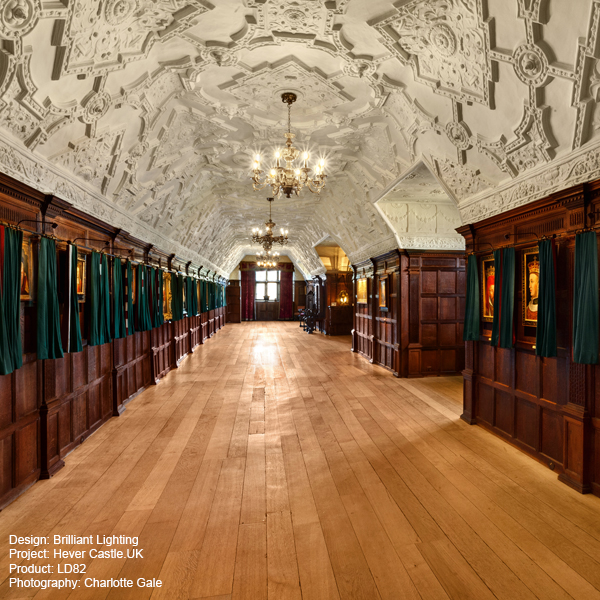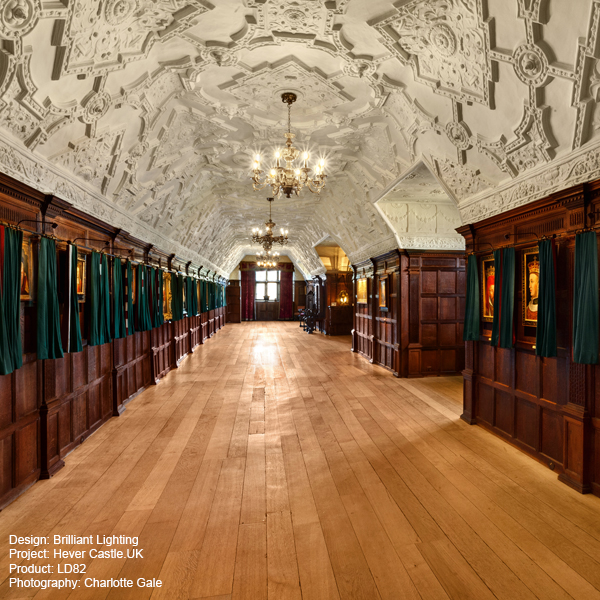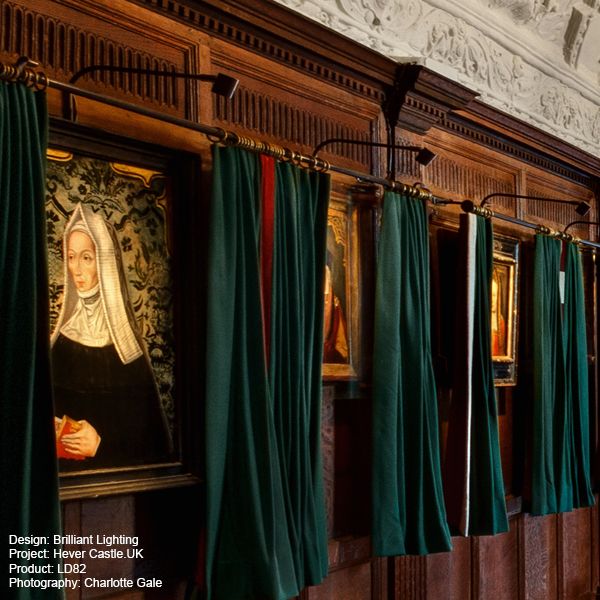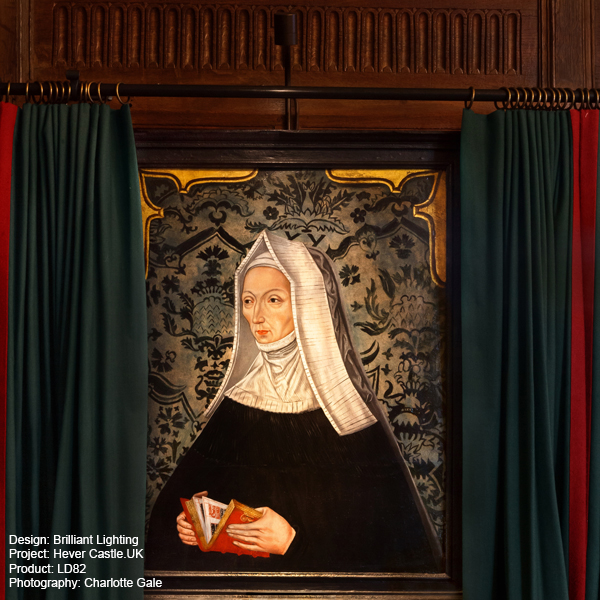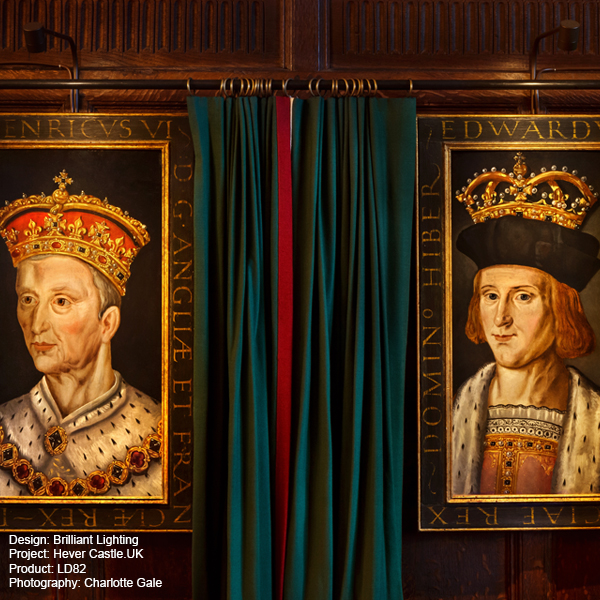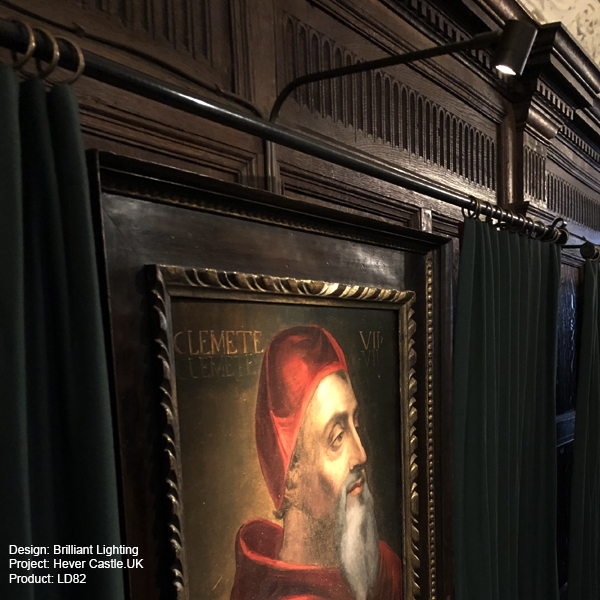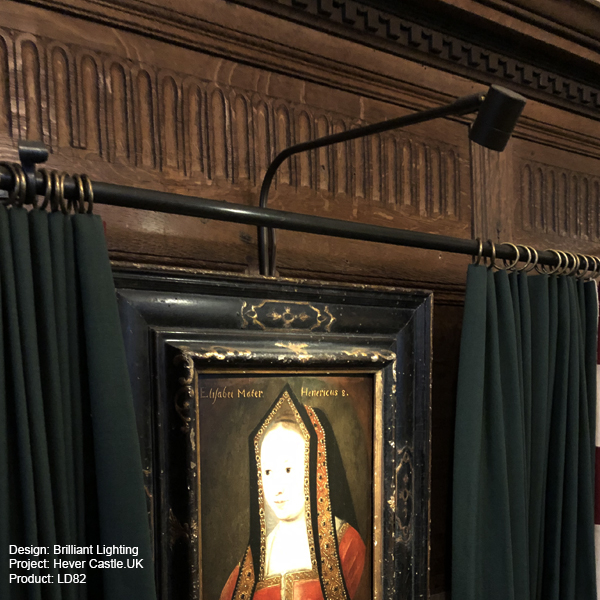 Hever Castle in Kent
20th Jan 2020
LightGraphix have supplied their LD82 spotlight to Hever Castle in Kent, the childhood home of Anne Boleyn.
Working to designs created by lighting designers Brilliant Lighting, the LD82 fixtures have been installed in the Long Gallery, which runs the entire width of the Castle, and is home to the new permanent exhibition that depicts, through its art collection, the saga from the Wars of the Roses to the Reformation.
The LD82 fittings are being used to illuminate the original portraits, which are hung in dynastic order beginning with Henry VI and ending with Henry VIII, and tells the story of the Tudors.
The easily adjustable LD82 is a high power, miniature LED spotlight and is mounted on custom arms. It uses the latest in LED technology, with a typical CRI of 93, and features a highly efficient optic with excellent beam spread and shape, making it ideal for this type of application.
Photography
Charlotte Gale Photography (First 4 photos only)
Lighting Designer
Brilliant Lighting