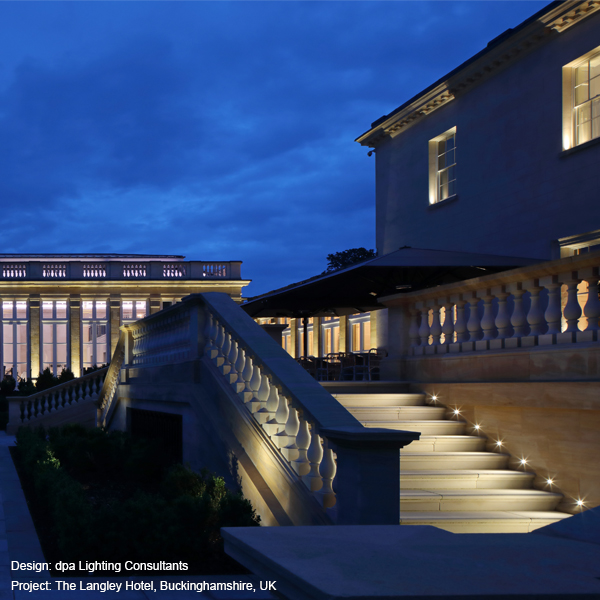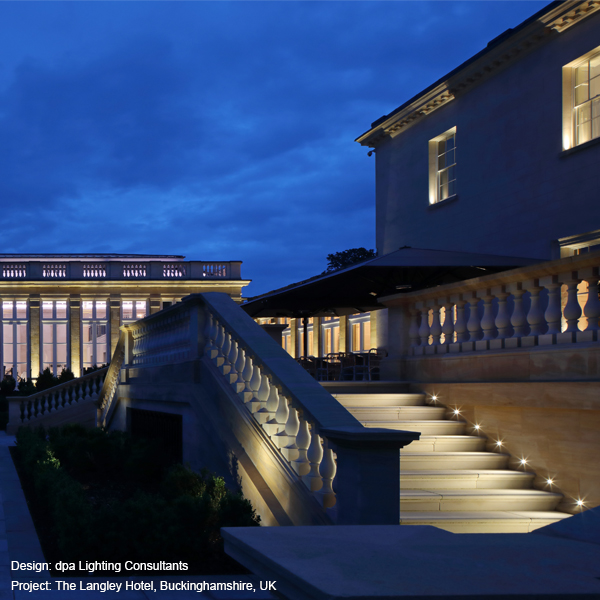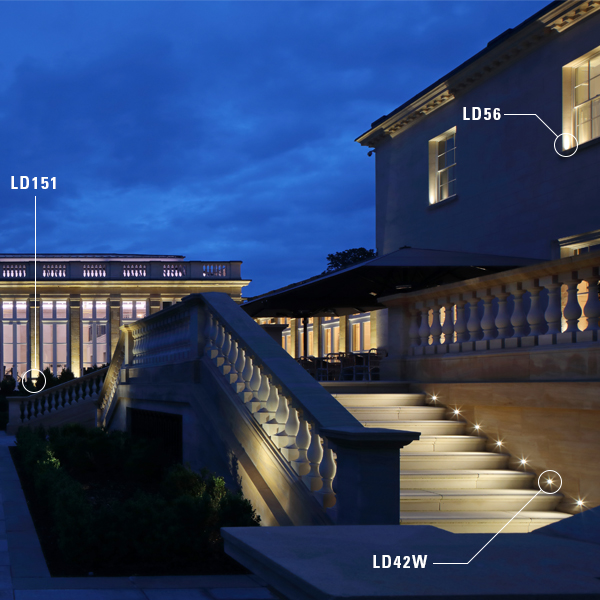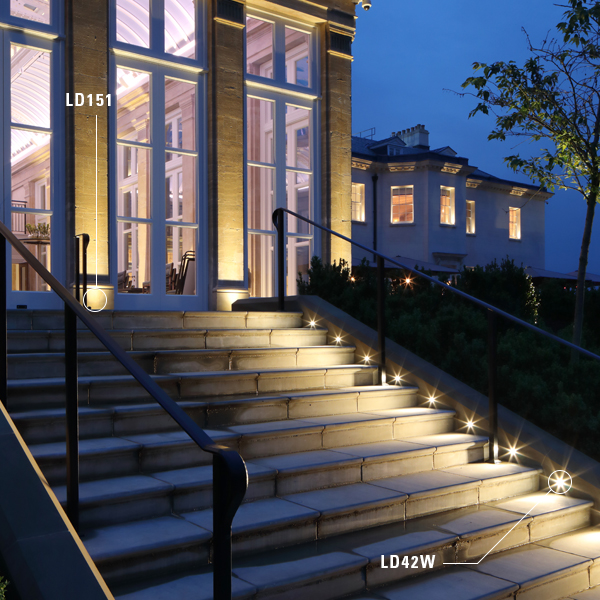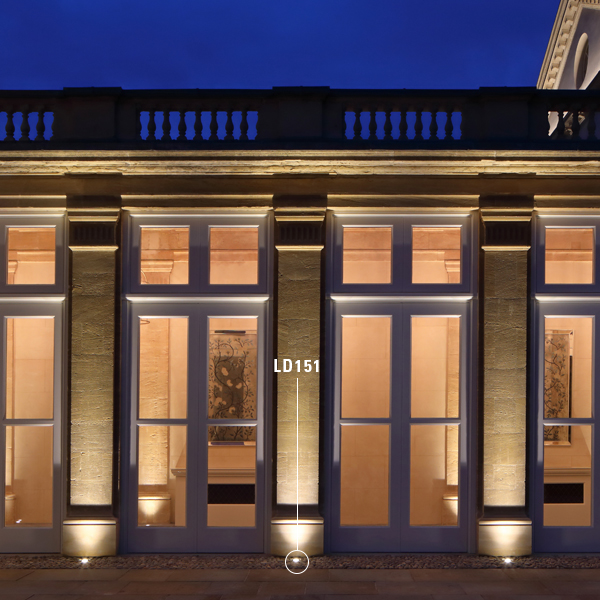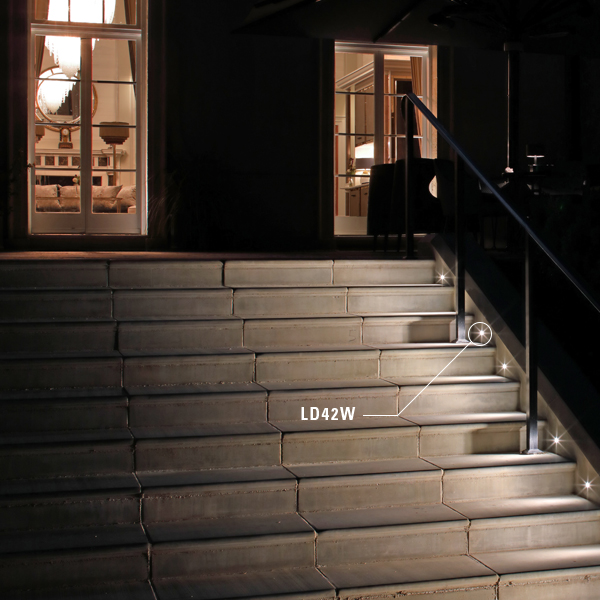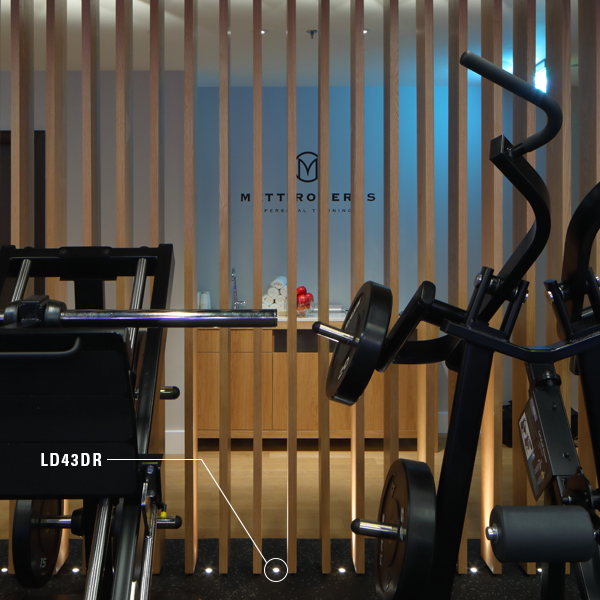 The Langley Hotel, Buckinghamshire, UK
10th Jan 2020
LightGraphix worked with dpa Lighting Consultants on the refurbishment of The Langley, a Luxury Collection Hotel, Buckinghamshire. This 5 star hotel is the former manor home of the third Duke of Marlborough and is located in 150 acres of formal gardens and parklands.
Our lighting products have been used extensively throughout the project for both interior and exterior applications. The hotel features a number of stone columns which are lit with our high-powered LD151 uplights, and our miniature LED wall light, the LD42W is being used to great effect to create a wash of light for the magnificent stone stairs. The high powered LD42W has been designed with an integral cowl to produce a low glare illumination whilst achieving a great wash of light across the surface.
Our LD56 range of light fittings, which incorporate a recessed LED and an anodized black interior for reduced glare, illuminate the window reveals whilst our LD51s, a very small, powerful IP67 rated surface mounted adjustable spotlight, light the towers and planting in the extensive grounds around the hotel.
Internally, our LD43DRs have been installed in various areas within the hotel, including for the illumination of the fins of the extensive gym, with the LD71 range of miniature downlights specified to highlight a number of interior details.