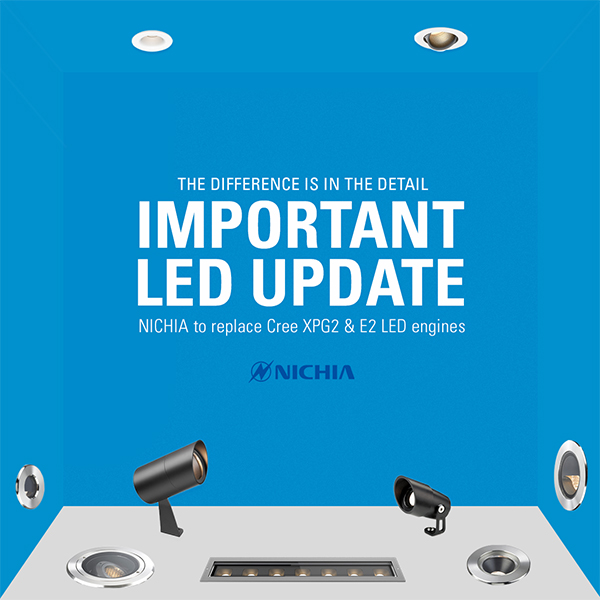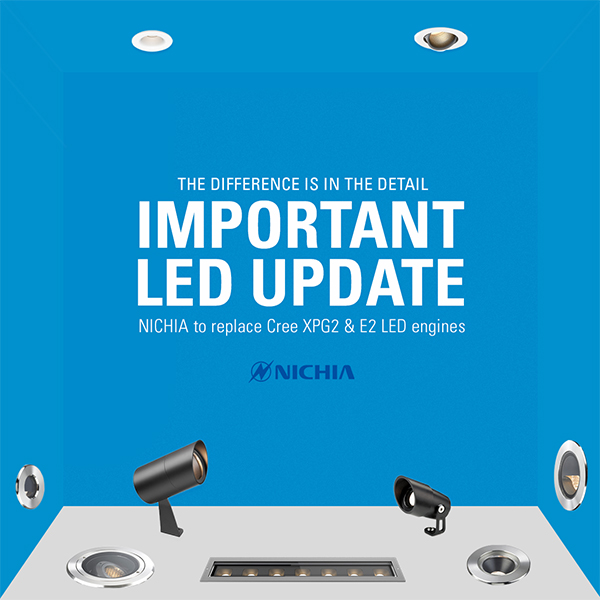 NICHIA LEDs to replace Cree XPG2 and E2 engines.
21st Dec 2021
We would like to share an important LED supply update that affects our miniature and high-powered product ranges. This includes popular products such as: LD10238, LD151, LD56, LD51 and many more.
From January 2022, we will supply all new projects that would have previously used a Cree XPG2, or E2 engine, with new NICHIA LEDs. This will form two new LED engine types, the C1 (replacing XPG2) and E3 (replacing E2).
The change has largely been driven by supply issues and technical changes to the manufacture of our existing Cree XPG2 and E2 LED engines. Having a reliable and consistent supply of quality LEDs is essential for our customers and with two LEDs that closely matched Cree, NICHIA was the natural choice for us to partner with.
With 'Ever researching for a brighter world' as a motto, NICHIA takes great pride in being a technology leader and the world's largest LED manufacturer. Working together, we have become the first in the world to secure 2 SCDM binning across both LEDs, which also feature, better efficacy and more colour continuity between the different light engines.
To summarise, some of the main performance changes to note are:
Output has increased 5% on previous XPG2 delivered lumens
Peak Intensity has increased on previous E2 engine values
E2/E3 products 10° narrow beam has a slight increase to 12°
XPG2/C1 also has slight increase on existing 12° narrow beam
All other beam angles remain unchanged
All colour temperature options remain unchanged
Improved colour rendering on new LEDs
No loss in output across all colour temperature options
High CRI remains unchanged
Lifetime figures remain at an industry leading L90B5 @ 90,000 hours
A document with a detailed explanation of why the changes are happening, a full list of what products are affected and how the changes will affect new, existing and past projects can be found below. Our supply of COB, CLR, RGBW and Tunable White LED engines will remain with Cree.
NICHIA customer briefing document
C1 engine data sheets will be available on our website now and E3 data sheets from the 12th January 2022.
If you have any questions or concerns regarding these changes, or if you would like to see a sample of the new NICHIA LEDs, or organise a call with a live demonstration, then please get in touch with your LightGraphix contact or email [email protected]