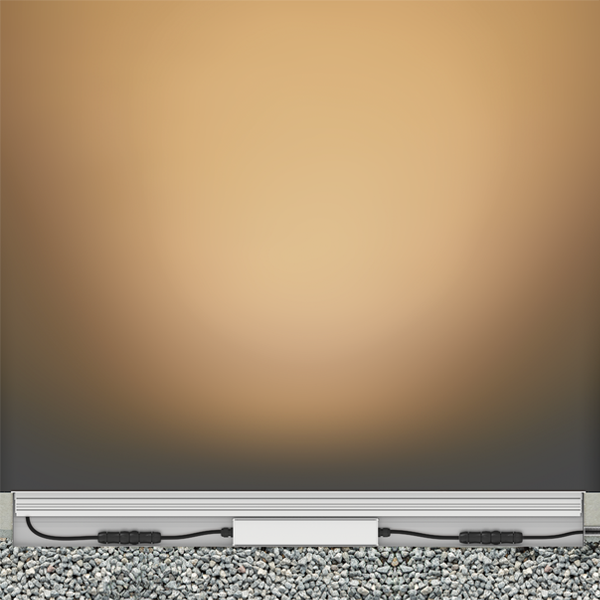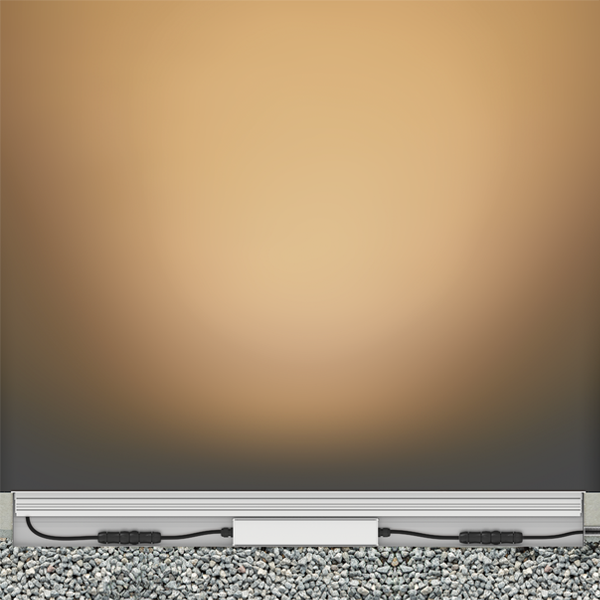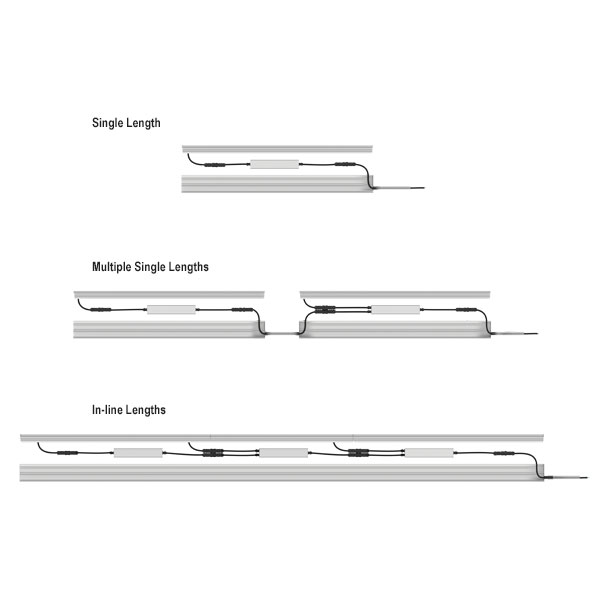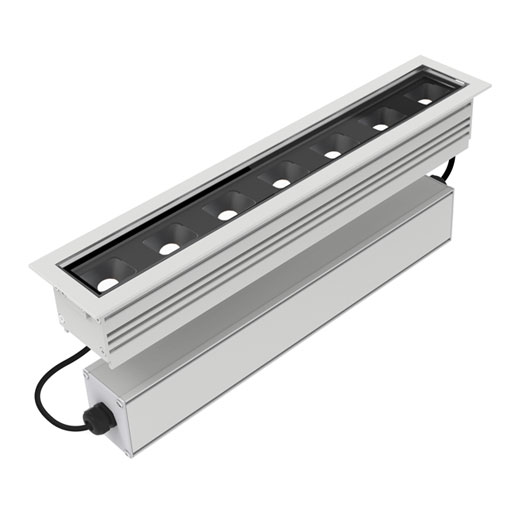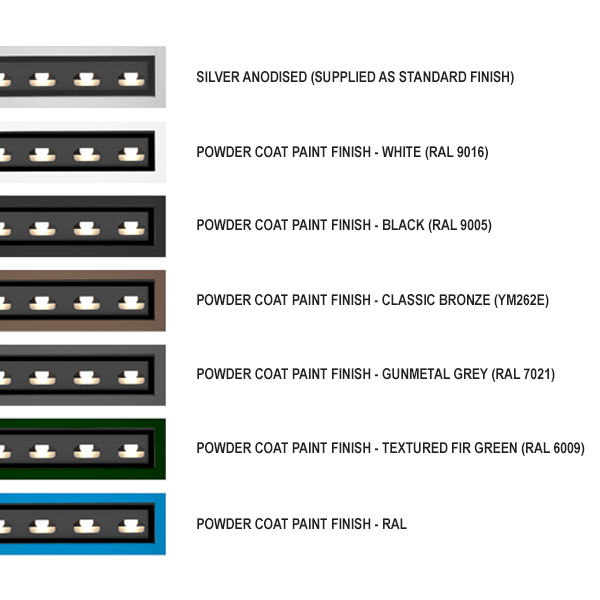 LD34MI: mains-in linear wall grazer now available
10th Feb 2022
Since introducing our high-power inground LED linear wall grazer the LD34, we have received many requests to design a mains-in based system. We are now delighted to share with you the LD34MI with an IP67 rated plug and play system for speed and ease of installation on-site.
The mains-in system has been designed to support single length, multiple length and inline, switched and dimmable applications. It removes the need for remote driver locations, instead enclosing them below the product within our slimline aluminium concrete housing.
The compact system requires a recess depth of just 115mm and is available in lengths of 600mm, 900mm and 1200mm, with a 50mm spacing that is maintained across inline lengths to ensure no dark spots.
As with our LD34, the mains-in system will deliver up to 3749lm in 3000K with additional 2200K-5000K options, a wide range of beam angles for superb wall washing and unique anti-glare cowls.
With the release of our new mains in system, we have also added 2 new paint finish options to the LD34 and LD34MI, this includes a gunmetal grey and textured fir green.
When specifying LD34MI, our easy-to-use datasheet will help you to select the correct components and plan the system configuration based on your project requirements.
If you would like to learn more about the LD34MI, book a 1:1 demo or order a sample, please get in touch with your LightGraphix contact or email us [email protected]